APennsylvania woman accused of stealing House Speaker Nancy Pelosi's laptop during the Capitol riot with the intent of selling it to Russia wants out of her house arrest so she can attend a renaissance fair, according to court documents.
Riley Williams, of Mechanicsburg, made a request to a federal court to allow her to visit the Pennsylvania Renaissance Faire in Manheim this weekend, according to The Patriot-News, a Pennsylvania newspaper.
The Pennsylvania Renaissance Faire is a longstanding event where hundreds of people dress up as figures from the 16th century and visitors can buy wares and food presented in the theme of the time period.
Williams was charged with trespassing as well as violent entry and disorderly conduct on Capitol grounds on Jan. 6, 2021, both of which are misdemeanors.
Other charges presented against Williams include theft of government property and obstruction of an official proceeding, which carry possible sentences of 20 years in jail.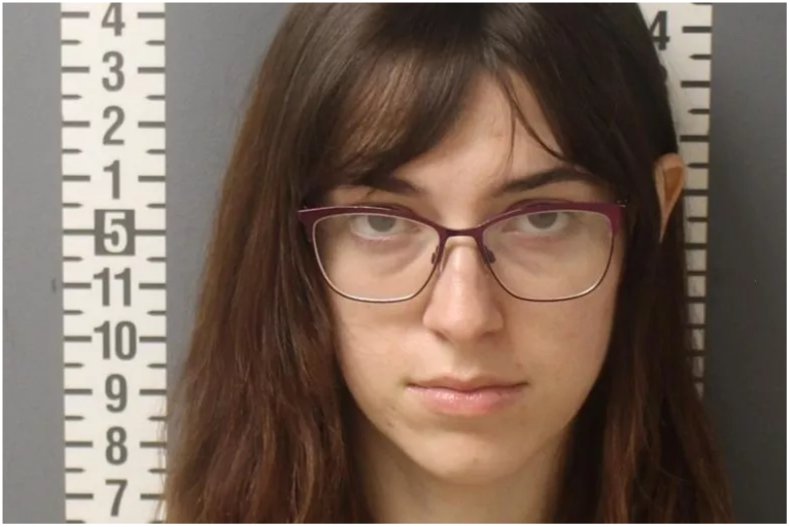 The alleged January 6 rioter has been under house arrest since January 21, 2021, and has only been allowed exceptions for work, school, attorney visits as well as health-related appointments.
This is the second filing Williams has made this week.
According to The Patriot-News, Judge Amy Jackson denied Williams' previous filing to have her trial moved to central Pennsylvania.
She had argued that a jury in Washington D.C. would not be able to remain impartial when compared to one in Harrisburg.
Jackson said in the ruling: "The defendant appears to know little about the city or its people and she relies on a flawed survey and mere assumptions and generalizations about the jury pool."
Jackson previously refused to lift restrictions placed on Williams which included house arrest and wearing an ankle monitor.
According to The Patriot-News, Jackson said Williams and her mother gave "untruthful" information to the suspect's probation officer.
It reported that Williams' parole officer spotted an iPad case and charging cord inside her car while another person told the FBI that he had talked to her in a video chat.
According to the outlet, this would be a violation of the conditions of Williams' release.
Newsweek has contacted Williams' attorney for comment.
Williams is one of the hundreds of people who have been charged or convicted in regard to alleged crimes connected with the fatal storming of the Capitol on January 6, 2021.
Thousands of Donald Trump supporters descended on the Capitol shortly after the former president gave his "fight like hell" speech at the nearby Ellipse.
His followers charged at Congress after Trump falsely claimed the 2020 presidential election was stolen.
While Trump continues to claim widespread voter fraud was committed during the election, no evidence has been produced to suggest a widespread plot against him.